The Medica 2016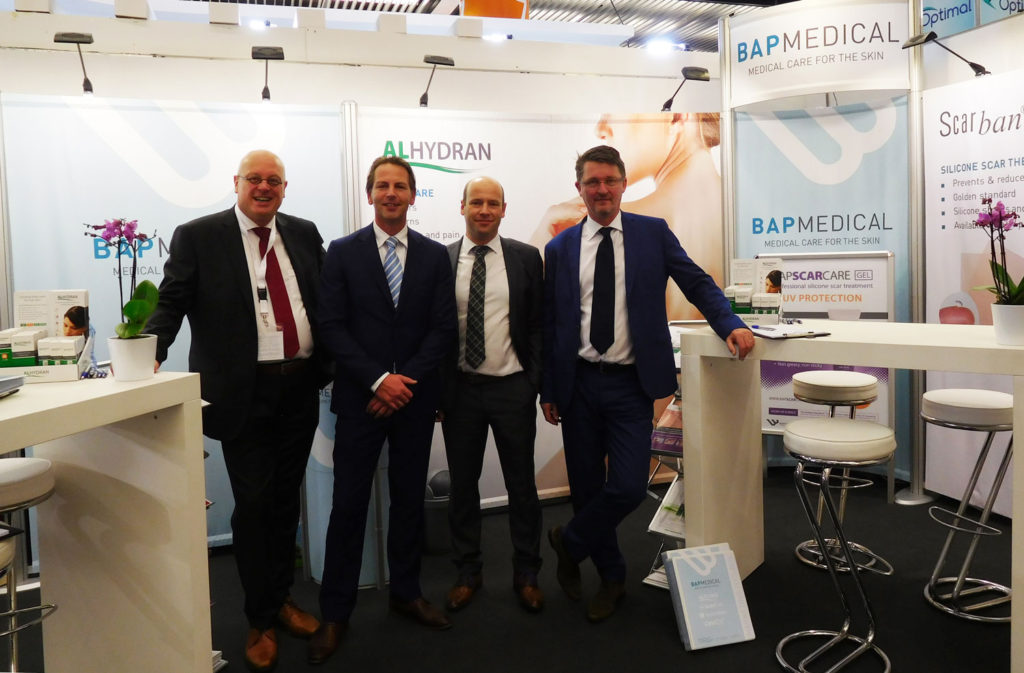 The Medica is the world biggest medical fair, which attracted over 4.900 exhibitors and 130.000 visitors from over sixty countries.  Many medical companies from countries like Germany, the US, China, Great Britain, and France were good represented on the fair. Also dozens of Dutch companies were present on the fair. Also BAP Medical was there for four days, with our products for the aftercare of the damaged skin (ALHYDRAN, BAPSCARCARE, Scarban).
BAP Medical
BAP Medical is founded in 2006, and works with the BAP principle. BAP stands for Best Available Practice. This means that we are always looking for new products that increase the cosmetic and medical result of the patients and comfortable and secure products for the doctors.
When asked whether Hollweg was afraid of tough competition in this market, the commercial director answers: "All our products are extensive scientific, clinical underpinned by literature and case studies. Furthermore, there are no direct competitors for a product as ALHYDRAN.